Winnifer Fernandez is a young volleyball player who, at the age of 27, has already managed to achieve considerable results. The girl repeatedly received awards in the nomination "best libero", and also became the winner of the Bolivarian Games as part of the Dominican Republic team.
The girl began playing sports at the age of 10. And after 3 years, the athlete, together with the Santiago team, received a bronze medal in the championship of the Dominican Republic.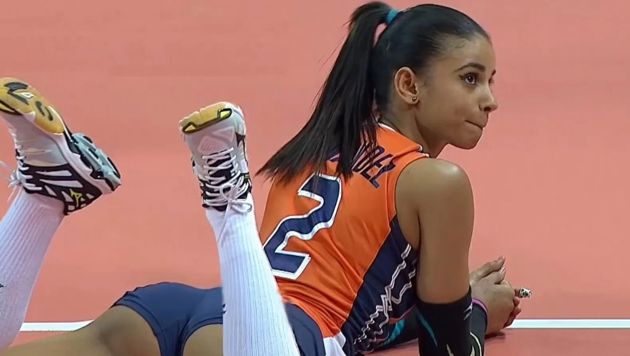 The girl was not very easy to play volleyball. Her physique is very different from the accepted standards in this sport. So with an average height of 180 cm volleyball players, Winnifer Fernandez has a height of 169 cm and a weight of 62 kg. However, this circumstance did not prevent the athlete from achieving high results in volleyball.
Winnifer Fernandez has always enjoyed great attention among her fans. Often the girl is called one of the most beautiful volleyball players in the world. Indeed, the athlete has a good figure and is not shy about showing it. Her pages on social networks are filled with photos, where the girl focuses on her beautiful figure.
Winnifer gained wide popularity after one of the fans made a video from cuts from sports events, which he published on the YouTube platform. This video in a short period of time gained a large number of views and increased the number of subscribers in the girl's social networks.
Winnifer Fernandez has participated in the World Grand Prix many times. As part of the Dominican Republic national team, she was repeatedly awarded in the nomination "best libero". In 2012 and 2013 she was awarded the title of "Best Volleyball Player".
In 2016, the athlete took part in the Pan American Cup among girls under 23, where her team won decisively. The latest major achievement in Winnifer Fernandez's career is winning the Bolivarian Games championship.