This abandoned object hid not far from a busy highway. Cars pass by, the people sitting in them do not even notice the abandoned meteorological eye. From the road, the object is almost invisible, because it is surrounded by thickets of bushes and trees. Only the attentive will make out among the branches a strange ball standing on the roof of a building immersed in greenery.
But if you stop and come closer, you can see a lot of interesting things...
Through the remains of a fence that once bounded the perimeter, the path leads to an abandoned two-story building.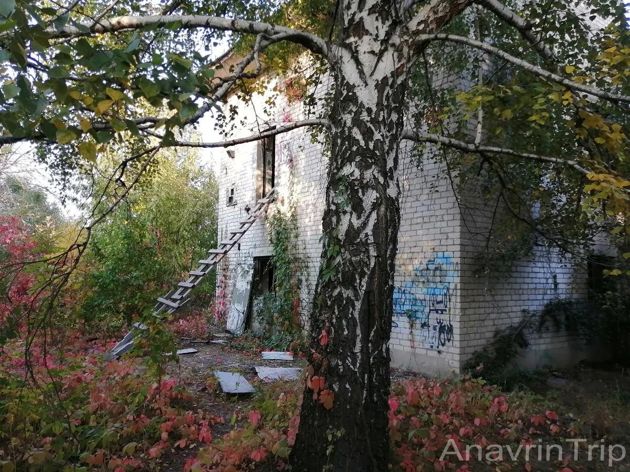 A shaky structure leads to the second floor - a homemade wooden staircase.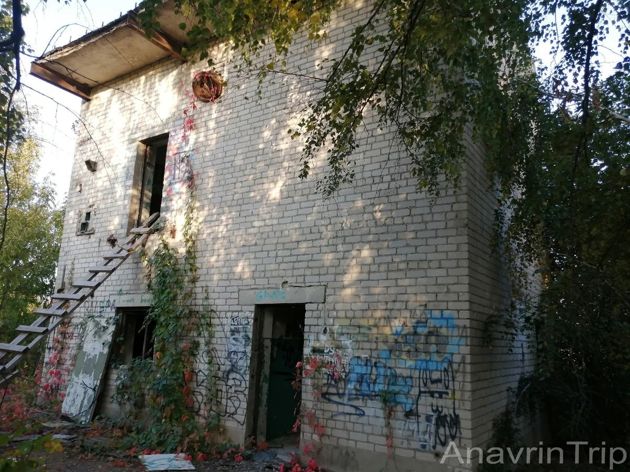 The picture is sad. The windows are broken.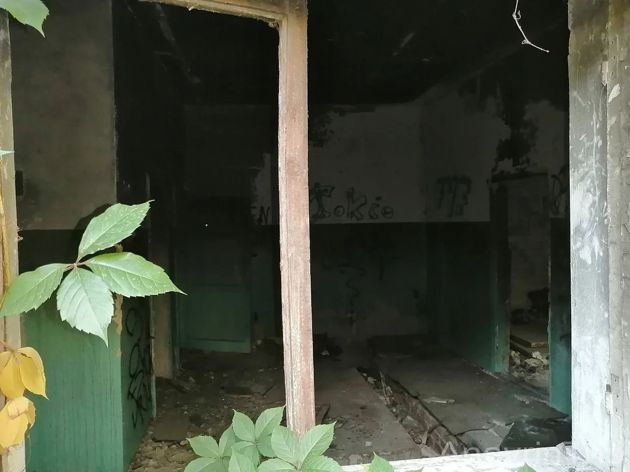 Inside the premises, devastation and desolation reign.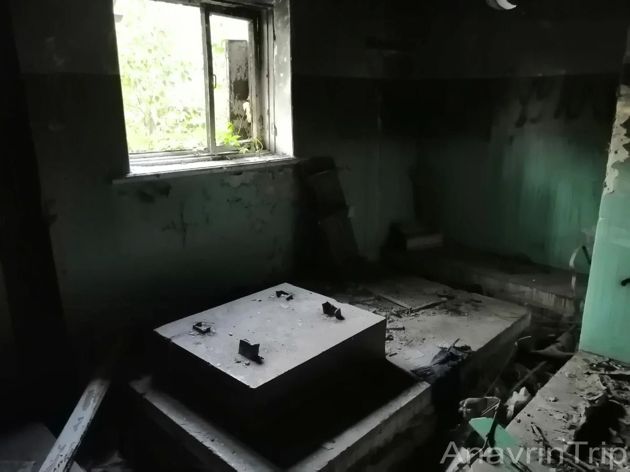 Rendered, everything that could be removed, broken off, unscrewed or sawed off. Everything that is not needed is thrown on the floor.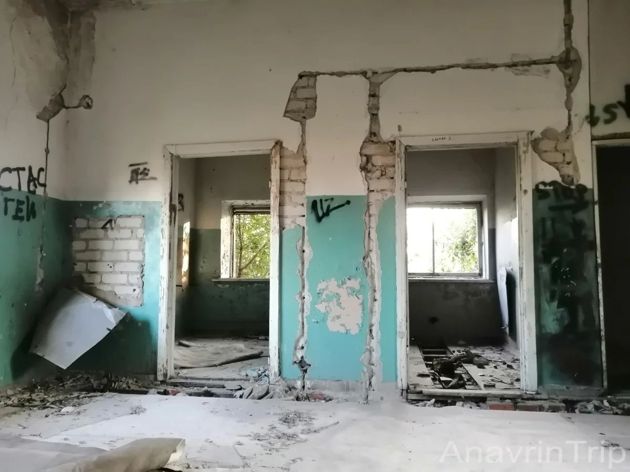 The walls are painted. Floors are open.
Studying the structure from the inside, it is difficult to understand what was here before. A hint is given by examining the building from the outside. The remains of the stairs lead to the roof to the ball installed on it. Such designs usually serve as protection for rotating radar antennas.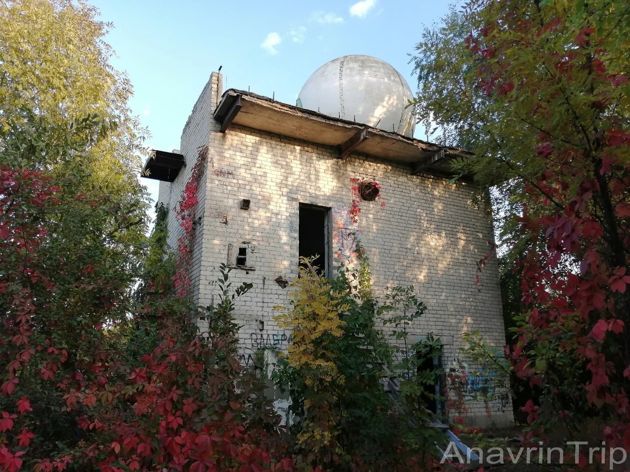 It seems that the abandoned place was once a meteorological radar station (in other words, weather radar ) . Its purpose is to detect dangerous weather conditions (thunderstorm, heavy cloud cover, etc.), monitor them and forecast their spread.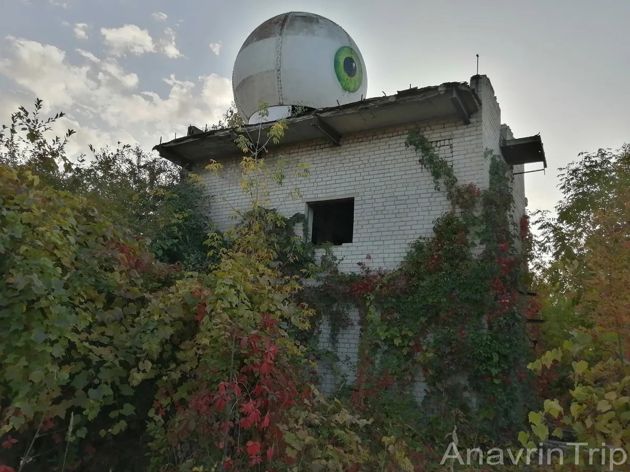 It remains only to guess why the object is abandoned. Perhaps it was replaced by more advanced ones and it was no longer needed.
A special atmosphere is created by the drawing of the eye, made on the ball by an unknown artist.