The story of Anfisa Chekhova and Guram Bablishvili began back in 2009. Interestingly, the Georgian actor was in no hurry to propose to his beloved. And even after the birth of the son of Solomon, the man did not take Anfisa as his wife. Although she still waited for a marriage proposal. In 2015, Bablishvili and Chekhova legalized their relationship. True, after 2 years the couple divorced. The TV presenter maintained friendly relations with the ex-husband for the sake of her son. But, according to rumors, the reason for the divorce was the betrayal of Guram. The man managed to start a second family on the side.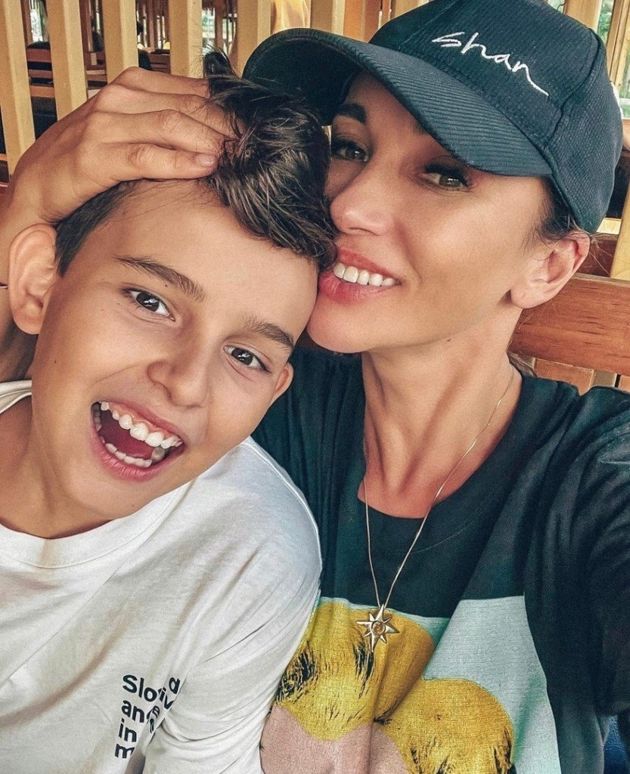 At the end of August, Anfisa flew to America, where she decided to live for a month. She admitted that she could not always be in the same location and sometimes prefers to change her place of residence. Yesterday all the children went to school, Russian celebrities saw off the heirs. But the son of Anfisa and Guram continue their holidays. While mom is enjoying life in the USA, the son can spend time with his father in Georgia, where he flew in at the beginning of August. Solomon is studying remotely, so he will not have to catch up after returning to Russia.
"While all the kids and parents got up early this morning and stomped on the school line, I enjoyed pizza in Santa Barbara. Solomon remained until the end of September to extend the summer in Georgia. This month he will be studying remotely! God bless all grandparents, aunts and uncles, good dads and their beautiful wives! Solomon is definitely lucky with his relatives! And I was lucky ... although, I just once made the right choice. I thank myself for this," writes Anfisa Chekhova. The celebrity publicly turned to her ex-husband with gratitude. In addition, Guram Bablishvili's parents insisted that Solomon live in Georgia with his father. However, the TV presenter did not make concessions, as she could not let her son go far away from her. But at the same time, the woman does not prevent her son from communicating with her Georgian relatives.
Photo: social networks.