Sunburn is strongly associated with relaxation. Tanned means spending a lot of time outdoors, relaxing, healing. Indeed, in order to acquire a uniform bronze skin coating, you will have to lie around in the sun for more than one day, doing nothing.
It is hard to believe that once a suntan indicated a low origin, and he was terribly embarrassed, especially by the ladies. And today it is customary to proudly demonstrate bronzed bodies to friends and acquaintances, to the envious " Tanned, rested " ...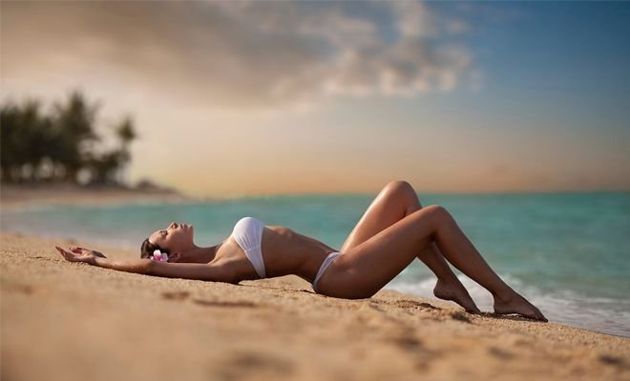 Some tans manage to measure the level of financial well-being of its owners:
- Where did you sunbathe? On the sea? Ah, cool.
- On the river? Well, so-so.
- In the country? The poor, there is no money for the resort ...
Is it possible to "by eye" determine by tan where a person rested?
It turns out yes...
Sea tan
It falls faster because in the southern latitudes the sun's rays fall at a greater angle, which means that ultraviolet radiation is more intense.
Uniform - they usually sunbathe in swimsuits (swimming trunks), and almost the entire body is open to the sun's rays.
Washes off after two or three weeks.
river tan
Doesn't appear right away.

For an impressive shade, you will have to lie in the sun every day for several hours, turning from side to side like a grilled chicken in the oven.

The tan will be even, almost the color of chocolate.
Uniform, if you do not forget to turn over from time to time.
Darker, closer to brown than bronze in color.
Lasts up to a month and a half.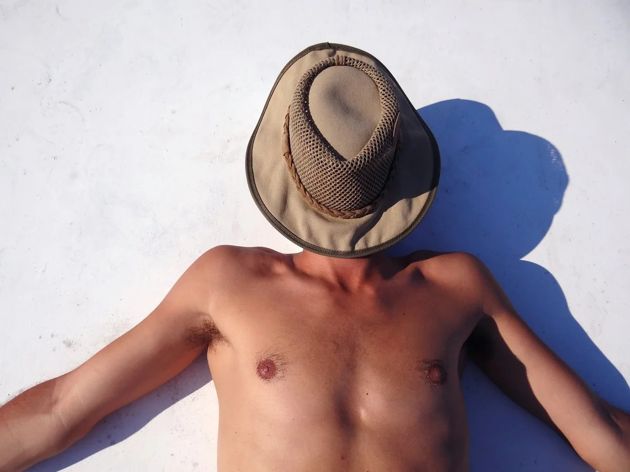 garden tan
It lays down on its own, and accumulates every time you go out to the garden.
Not at all balanced.

Basically, hands, neck, décolleté, back, and knees are sunbathing if you garden in shorts.

But the belly and chest do not get a tan.
The shade of the tanned parts of the body is even darker than the river due to the daily addition of tan.
Stays ahead of the rest.

Still, the garden season is longer than the bathing season.
Oh yes, there is another kind.
Kayak tan
You can't confuse him with anything!
Lies down on the first day of the campaign, contrary to your desire.
The entire upper part of the body, which is not covered by clothes, is sunbathing, but especially the hands get sunbathed.

And the "calling card" of a kayaker is a striped belly.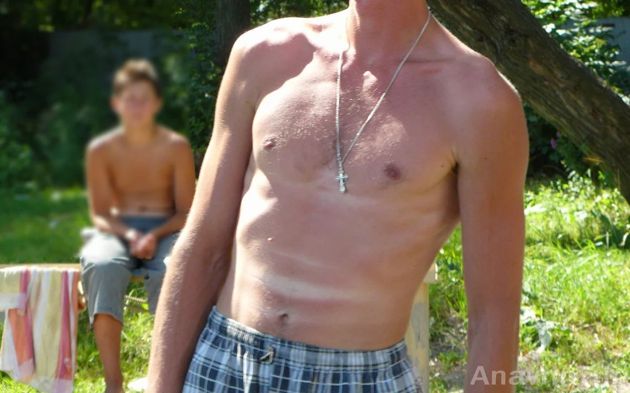 So, what can be determined by the tan "by eye" where friends rested . True, "clean" options come only immediately after the holidays, and by the end of the summer, a mixture of several types of tan accumulates on our skin.
What tan do you prefer?
It was interesting? Don't forget to like and subscribe .
---------
tanning,what you need to know about tanning,tanning routine,sunless tanning,tanning tips,self tanning routine,are tanning beds bad for you,are tanning beds good for you,self tanning,how to tan faster in the sun,truth about tanning beds,how to get white skin,tanning bed,tanning beds,sunless tanning routine,how to tan faster without burning,tanning hacks,facial tanning,how to fake tan,dangers of indoor tanning,how to make skin white