Tom Cruise mastered the jet fighter, Jordan Peele scares again, and Sylvester Stallone as a superhero - I talk about the main novelties on streaming platforms that came out this week.
Top Gun: Maverick (2022)
Genre: action, drama
"Top Gun" is all about beauty, tension, aesthetics, charm and a sense of nostalgia in every frame thought out to the smallest detail. With such pleasure, I looked at a technically perfect blockbuster, in which Tom Cruise is excellent not even because he learned to fly a fighter, but directly with his acting, which reads love for a long-standing project. "Top Gun" deservedly collects the box office and breaks world records. Review on the way.
No (2022)
Genre: horror, fantasy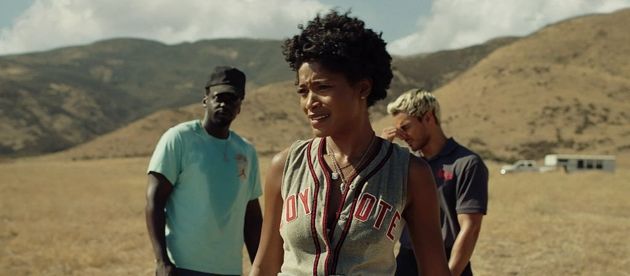 After the mysterious death of their father, OJ and his sister Emerald take over the family business, Haywood Hollywood Horses, whose goal is to raise and train movie horses. In an attempt to keep the ranch, the heroes face various difficulties, but the main one is a mysterious cloud that scares horses and damages electrical appliances. Now the heroes have to unravel what these unusual sounds are and what is behind all this.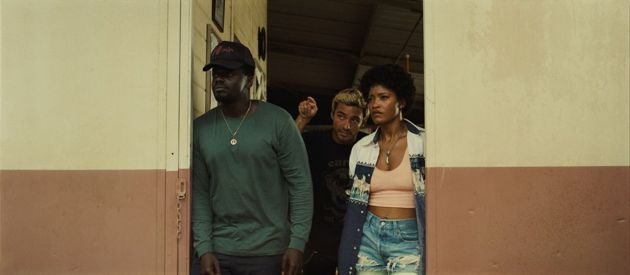 No is Jordan Peele's third film with another short title. The last two were "Get Out" and "Us". Critics call the horrormaker's new tape one of the most significant sci-fi blockbusters of this century. It is said, of course, loudly, but you can already personally check it. Be that as it may, it is difficult to deny the bold ideas and unusual plot concept in Jordan's films.
Samaritan (2022)
Genre: science fiction, fantasy
The film takes place 20 years after the epic victory of a superhero over a supervillain. Then the superhero disappeared without a trace. In the present tense, a young guy meets an old man who lives next door. Gradually, he realizes that the old man is the same superhero. The young hero intends to find out the details of the staged death, and then try to get him back in line.
"Samaritan" is another dark vision for the superhero genre, where Sylvester Stallone tried on the image of a retired superhero. The director of the film, Julius Avery, is known for the gloomy film Overlord and the short film Gas Can, which he brought to the Cannes Film Festival. His new film is designed to surround the screen with viewers who miss the dynamic cinema of the 90s.
Nine days (2022)
Genre: fantasy, drama
In a small house in the middle of nowhere, a man named Will is interviewing candidates for earthly life. For nine days, they get to know each other and find out about the place where they might go. During this time, Will must determine who is worthy of being born. A beautiful, bewitching painting by Edson Oda with discussions about what a person faces after death and before life.
Observer (2022)
Genre: horror, thriller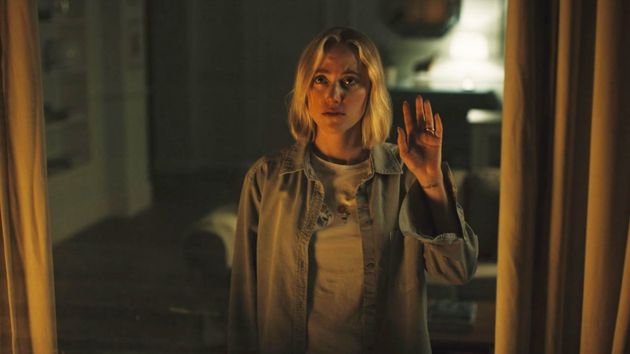 Paranoid horror film by Chloe Okuno, which was warmly received at the Sundance Film Festival. The story tells of Francis, who, after a promotion at work, moved with his wife from New York to Bucharest. After the move and the constant work of her husband, the girl finds herself alone with a neighbor who is always watching her, who watches her not only from the window, but also pursues her on the streets.
Funny Drawings (2022)
Genre: comedy, drama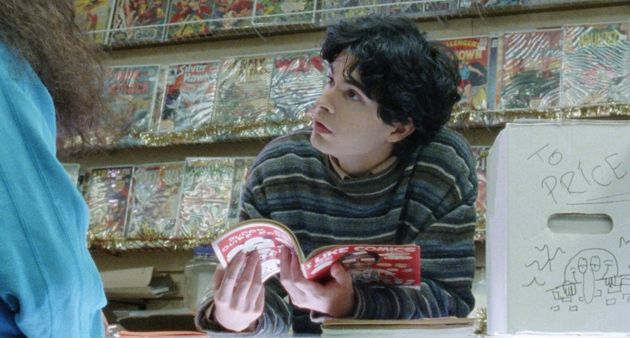 A melancholy indie film from A24 about 17-year-old Robert, who is tired of the boring provincial life and his parents, who are trying to introduce him to the idea that after school he must go to college without fail. The young hero drops out of school, buys a budget car and leaves for New Jersey, where he begins to draw comics.