If you wanted to shoot or shoot in sunflowers, now is the time! The main thing is not to miss the moment and not to doubt for a long time 🤔
So, in this article I will tell you how you can take pictures in sunflowers without artificial light, using only your camera or smartphone, plus an inexpensive Chinese reflector.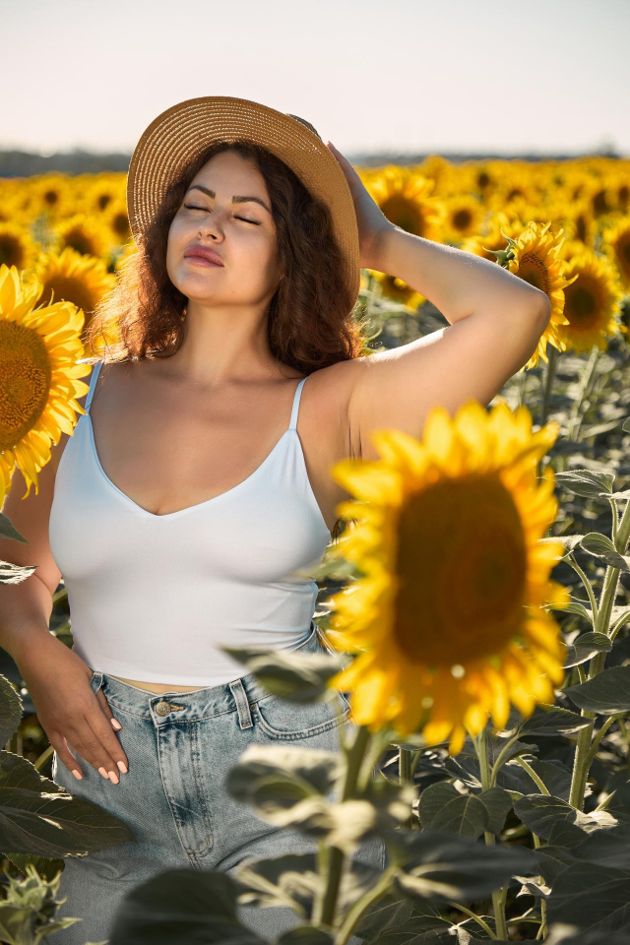 From the side it looks like this: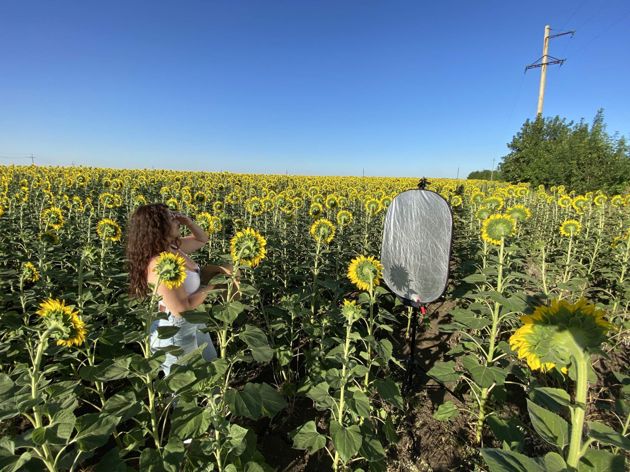 A reflector is fixed on the rack with a conventional construction clothespin. It is rotated to reflect the sun's rays onto the model. This is the main trick of such shooting, because shooting without a reflector against the sun, the face of the model will turn out dark.
The stand can be replaced by a living person if you take him with you as an assistant 😉
Even on a smartphone, you can take a decent photo when the model is highlighted by a reflector!
Further experiments with angles. I deliberately shot from higher and lower angles in order to end up with more diverse shots.
The lower angles in sunflowers are, in my opinion, very interesting. A lot of dark details appear in the frame, but the model, due to the reflector, remains normally lit, so the main focus remains on it.
Here is an example of a top view. On such frames there will be more free space and fields that go into the distance.
✅ The main task of the photographer is to monitor the position of the reflector so that the light is always reflected and hits the model. Since the shooting takes place in the field, the wind constantly shakes the reflector and strives to divert the glare to the side.
✅ Another important detail is the shooting time. Ideally, you need to shoot close to sunset. We started filming at 6pm. It's not golden hour yet, but the sun is already low enough to be in the frame and give nice highlights.
✅ Most often, reflectors are sold in sets of 5 in 1. I advise you to shoot with a silver or gold reflector. The silver will give a more neutral light as the gold will color the model and it will become more yellow. It's a matter of your taste.
Otherwise, such shooting is very easy to learn and does not require professional equipment.