A distinctive feature of cities located on the sea coast is the abundance of people in bathing suits and swimming trunks. Not only in the beach area, but also on the streets, in cafes, shops. They make an ambiguous impression : some catch admiring and envious glances, and the look of others makes them uncomfortable. After all, the figures of lovers of "beach fashion" are often far from ideal.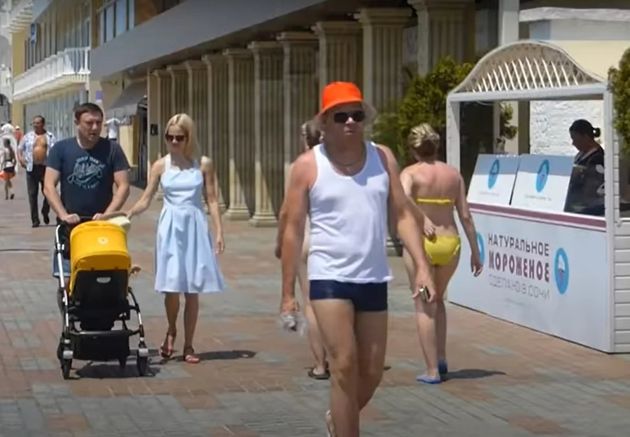 It is interesting that in ordinary life for work or for a visit, most of us select clothes in such a way as to hide figure flaws, and on vacation they suddenly begin to show their bodies to everyone around. And it seems that since childhood we have been "hammered" that each outfit has its own purpose, but some do not learn this simple truth.
Why are vacationers at the resort ready to go in swimsuits "both to the feast and to the world"? Here are some reasons:
1. Laziness
This is the main answer. Need to run from the beach to the store and what, for the sake of this, stand in line at the changing room? And tourists living near the beach often immediately leave the room in one bathing suit, so as not to change clothes once again: "It's not far away."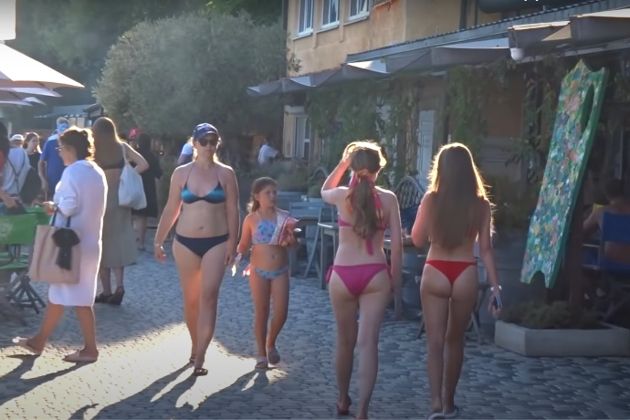 2. You need a tan
For many, a sea tan is a kind of trophy and boast , showing that they can afford a vacation at a resort. And if the vacation is only a week, then the skin is exposed to the sun at every opportunity. They burn immediately out of habit, but who will stop it? So citizens of the color of boiled crayfish roam the resorts, but with almost no clothes - they are "hoarding a tan" .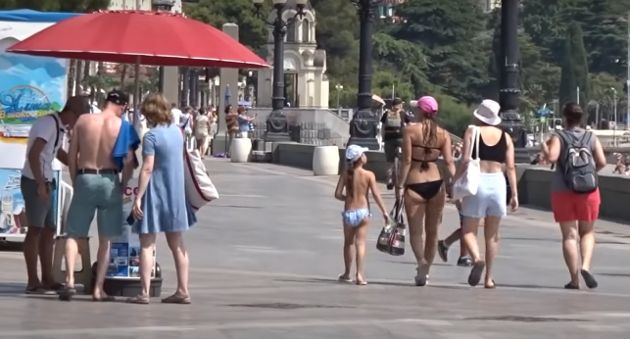 3. "Look at me!"
This reason is relevant for beauties with a chiseled figure that can be demonstrated. The beach is the most suitable place, but there is a risk of getting lost against the background of other curvaceous beauties, and they will definitely notice on the street or in a store .
4. "I'm resting!"
On vacation, people relax and often indulge in behavior that would be embarrassing at home. There are no acquaintances here, they will not gossip and you can not give a damn about the opinions of others. And someone is trying to show their importance. "I do what I want, and no one tells me!" .
Although walking around the city in full dress is not "coolness", but ordinary bad manners.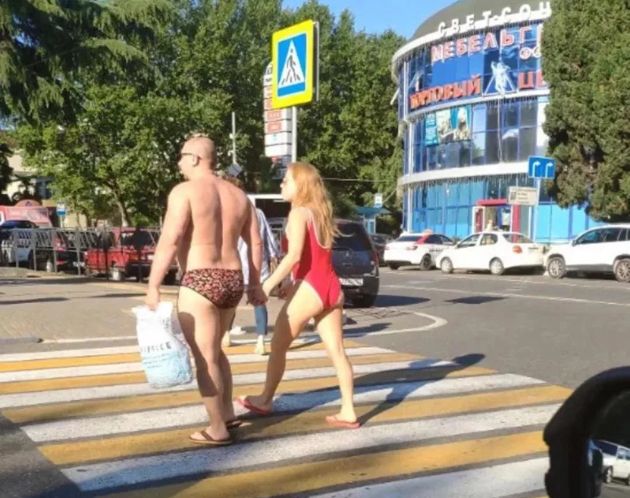 5. "What is it?"
The most "heavy" category is those who sincerely do not understand what the problem is. They do not see anything shameful in going to a restaurant or a beachwear store, shaking all the accumulated kilograms. After all, at home in the garden or at the dacha, they walk like that, but why not here?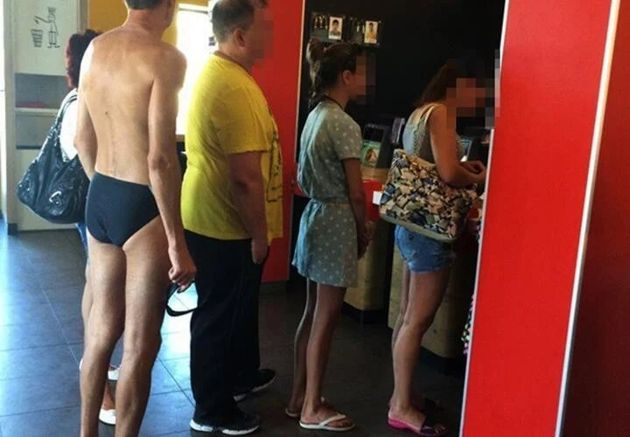 Unfortunately, remarks about the inappropriateness of appearance usually cause a sharply negative reaction among those who like to walk around the city in swimsuits. There are cries about the violation of personal rights and freedoms . But in addition to knowing that you have rights, it is worth remembering that others have them too. Including the right not to see your bodies.
Do you think it's okay to wear swimsuits and swimming trunks off the beach?