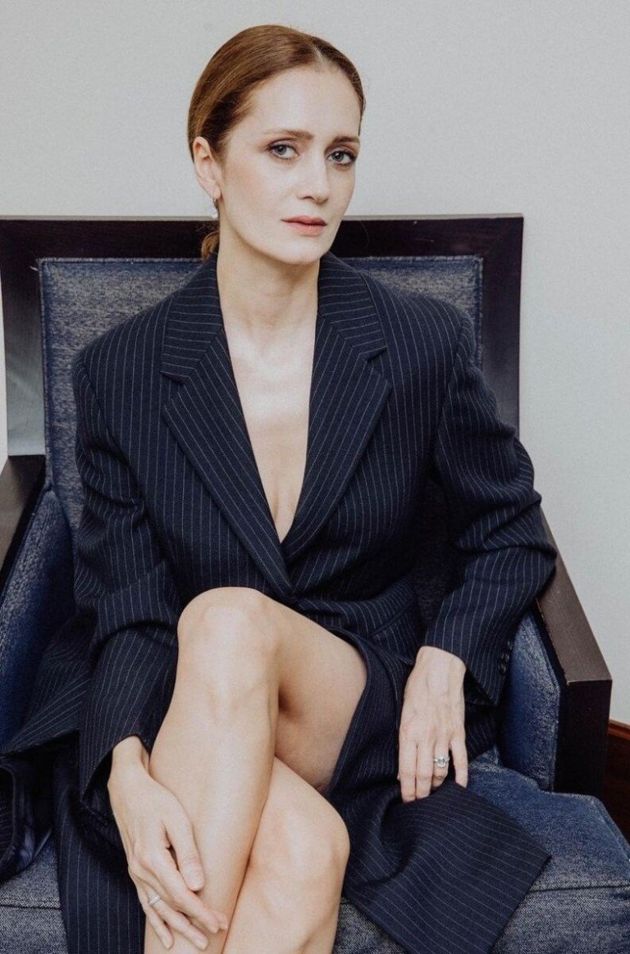 Victoria Isakova does not like to talk about her family. She rarely shows her husband and their common daughter Varya. However, yesterday, in honor of the first of September, the actress boasted of her first-grader daughter. Victoria posted a photo on her Instagram page. In the picture, she and her daughter are surrounded by a crowd of classmates and parents. Judging by the sign, Varya went to 1 "B" class. "When a girl doesn't understand exactly that this holiday will last 11 years ..", the "Thaw" star signed the photo.
"Smart look, smart girl. And the right beautiful features", "How so?!! Already!!! But judging by the look, he understands", "And you can see in your eyes that you are definitely in the know", A very nice photo, especially a bee with ears, "subscribers comment on the photo.
Varya Moroz is the second child of a popular actress and famous director. Prior to that, Isakova gave birth to a daughter in 2004, but after living for four months, the child died. The tragedy that happened to the first child forced the woman to hide from the curious everything related to the second daughter, starting with pregnancy. Therefore, the actress hid Varya for so long. The name of the girl was accidentally declassified by Daria Moroz, the eldest daughter of the director.
Varya Moroz loves skating. It turns out that the girl is engaged in figure skating at the school of the famous figure skater Ilya Averbukh. The baby, like her mother, has curly copper-brown curls, large expressive eyes and regular facial features.
Photo: social networks