In the work of psychologists, cases are never the same. Of course, similar situations sometimes slip through, but each story is individual in its own way.
Even I, despite my considerable experience, never ceases to be surprised at anything. Today I will tell you about a client whose wife unexpectedly put him out the door with his belongings. The man thought that there was no reason for this, but he simply did not notice the problems with his wife.
Briefly about the main
Alexander came to me for a session about three months ago. At that time, he was the head of the department, and he wanted to get rid of uncertainty, learn how to resolve conflicts, and show a certain severity.
The client needed specialist support. He was making progress, but I always thought that he did not have the best environment at home due to lack of time and energy. Whatever question I asked him about my wife, he insisted that everything was fine with him.
Apparently, Alexander did not even think about divorce. According to statistics, it is women who endure everything to the last, and then, when patience bursts, they file for divorce.
In the case of my client, there was this picture: a thirty-nine-year-old man was married for six years, he devoted most of his time to promotion and did not want to think about the family at all.
He considered himself very lucky with his wife. "My Olechka is gold!" - he said when I wanted to know all the details.
Sasha was pleased that his wife never sawed him and was constantly silent. She didn't want any gifts. Well, what, once again it will not be necessary to spend money, time on extra running around.
The wife did not ask him many questions, she did not even care that they had practically no intimacy.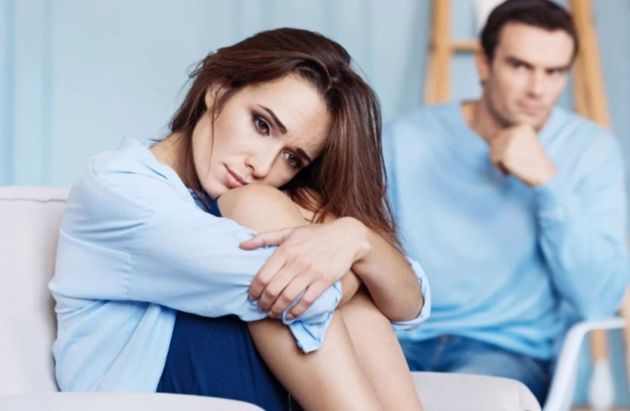 As a psychologist, I began to suspect that a very unpleasant surprise awaited a man soon. And so it happened. One day he came to the meeting in some confusion, with big eyes and a white face.
At one point, I thought that he had some problems at work, but it was all about Olya. He always considered his wife his reliable support.
Unpleasant evening
One evening, arriving home from the office, around midnight, Alexander stumbled upon his things near the stairs. The doors were closed, the lock was changed.
There was no light in the windows, silence in the apartment. The wife did not answer the calls, and then the phone turned off completely. Her parents and friends did not have her. Sasha did not understand what was happening.
I hope you have already guessed what we talked about at our meeting. I explained to him that the "perfect" marriage he saw from the outside was just an illusion. I also told him to wait a bit, and it helped - after a month and a half, he was able to talk to his wife.
I would like to appeal to women and men. Do not forget about your family, no matter what business you have.
Friends, career, hobbies can never replace your family. There may be an understanding and patient person nearby, but someday his patience will come to an end.