Our today's heroine wanted to give a surprise for the wedding of her ex-boyfriend. She did not think for a long time, since he invited the girl himself. Galina could have refused the offer, but she had a desire to take revenge on him, which prevailed.
The girl's personal life almost always did not develop very well. She broke up with the first guy because of infidelity, the second went to study in another country, the third did not want a serious relationship.
Gali had no hope of meeting the same one until she met Artem. Next to this man, she felt happy. He was not at all like the previous guys.
An attentive and loving young man gave her every minute of his free time. The girl already imagined how she would marry Artem and give birth to children for him. Everything is just like in the movie!
Betrayal of loved ones
But the reality turned out to be far from what one might expect. After six months of relationship, Galina began to notice that Artem's behavior was changing. This happened almost immediately after she introduced her friends to her chosen one.
It is also interesting that communication with one of the girlfriends has also changed. Natalya began to hide everything, and then she could not stand everything and finally confessed:
"Forgive me, my friend! I myself can't understand how it all happened, but your Artem doesn't get out of my head, this has never happened to me before."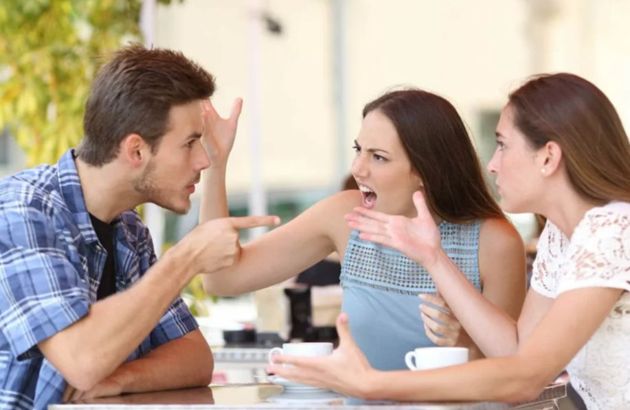 Galya did not say a word, stood silently, not understanding what was happening. On emotions, she immediately went to Artyom and made a scandal. He acknowledged the fact that Natasha had actually written to him, but that didn't mean anything.
"Don't hang noodles on my ears! It's all over!" the poor girl screamed. She has since stopped communicating with her boyfriend and girlfriend. A couple of months later, I found out that Natalya and Artem got together.
It was very painful for the young heart, but life is like that, you need to move on. As soon as Galya returned to her previous state, fate immediately threw her a new test.
Invitation
Unexpected turn. Galina received an invitation to the wedding. Tears flowed at that very moment. I couldn't quite believe their cruelty.
After all, everyone understands that the invitation is an attempt to laugh at the poor girl. She thought for a long time what to do. On the one hand, I wanted to take revenge on them for such impudence. But how?
The heroine wanted to come with a new young man, they say, they have been together for a long time and are happy. And a thought came into her head. Decided to use their weapons against them. Artem has a brother, an older one, and Galya was on very good terms with him.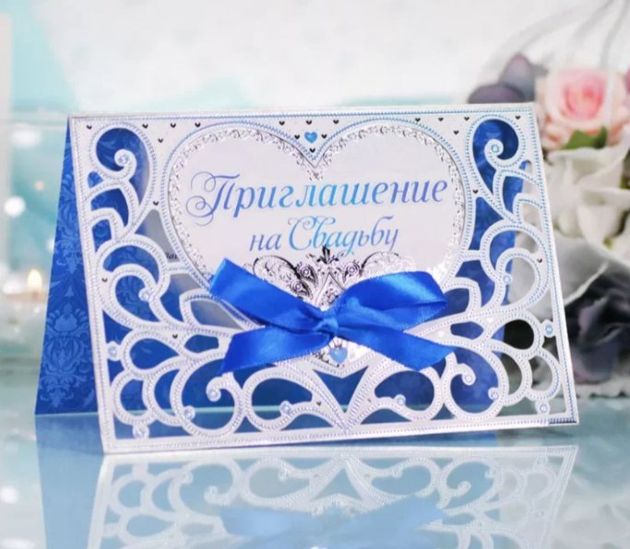 The girl met with a young man and persuaded him to play along with her at the wedding, or rather, play the role of her new boyfriend. Arsen was one of the charging bachelors. And since he had his own differences with his brother, he immediately agreed to help the girl.
The young man listened attentively to Galina, understood how ugly his brother had acted, and thought that such a scene at the wedding was a good idea. Moreover, no special efforts are required: to walk with a girl and hug her around the waist, that's business.
Seeing with whom Galya came to the wedding, Natasha and Artem were very surprised. Anger was visible in the eyes of the groom, probably because he had never been in a close relationship with his own brother.
The girl spent the whole evening in the good company of a young man. She even began to look at him differently: he was very different from his brother.
My best friend and ex invited me to the wedding, but I didn't go there alone...
Even more interesting is that Arsen also liked the girl. At the end of the celebration, the man begins to hug her, not for the "game", but in order to make the girl pleased.
At the end of the celebration, the heroes continued to communicate. The girl does not understand what all this can lead to, but she begins to fall in love with Arsen. That's the thing about life - unpredictable!
Life wisdom: what does such a story teach us?
Nothing in life is predictable! And you are convinced of this only when you find yourself in similar situations. The couple wanted to mock the girl, but in the end they found themselves in an awkward situation.
It is difficult to say what such a relationship can lead to, but only one thing is clear: the irony of fate always works!